HOME -> ABOUT PARASITES ->TICKS ->WHY DOES YOUR CAT NEED A TICK COLLAR?
Why does your cat need a tick collar?
Share On
Facebook Twitter GooglePlus Email
Tick treatment for cats is something many pet owners often choose to ignore, but that doesn't mean it should be forgotten about.
If you've got a cat, you've probably got one day set aside each month to check up with your cat's medications, re-apply spot-on flea treatments and administer worming treatments to make sure your pet stays pest-free. But it's easy to forget about the other parasite that your cat can pick up. This is where tick treatments for cats come into play.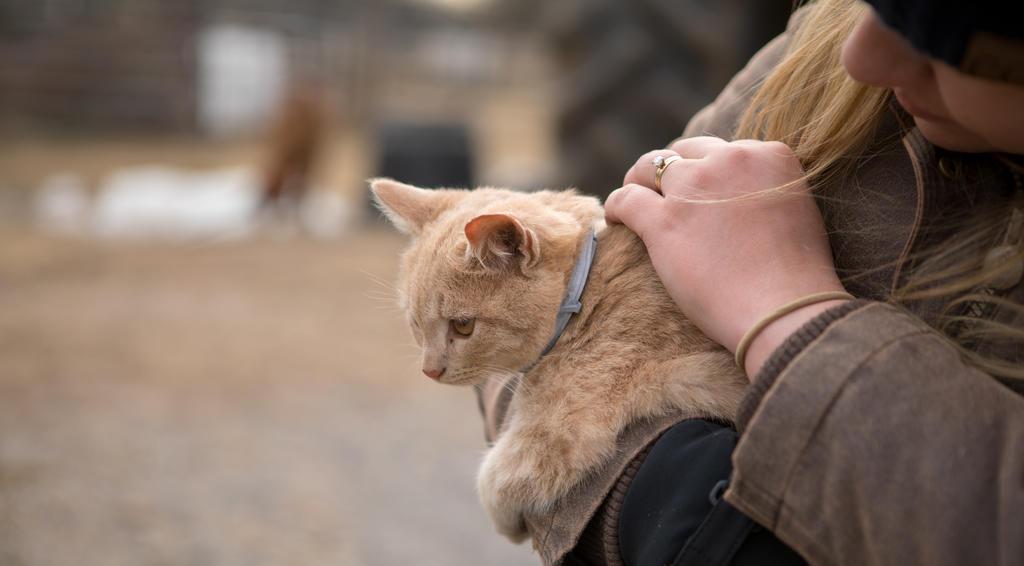 We like to think of our gardens as safe places for our pets, but – if the temperature is right – ticks can be found there at any time of the year, and cats are often a perfect victim for a hungry tick. If you live in an area that sees a lot of wildlife, your cat is even more likely to run into a tick at some point.
Ticks can transmit dangerous diseases, and although this is not too common in cats, a tick bite can still be nasty. A tick will sink its mouthparts deep into the skin of your cat and remain firmly attached until it's swollen with blood. It's not uncommon for cats to suffer an allergic reaction to the tick's saliva – which causes the bites to become inflamed and painful – and a severe tick infestation can even start to cause serious weakness, especially in kittens.
There are few effective tick treatments for cats that stop the parasites from causing problems. One of he easiest is a tick collar that also deals with fleas at the same time.
Seresto® cat flea and tick collar looks just like a regular cat collar, but is built using an innovative technology that releases controlled doses of active ingredients that work against fleas and ticks through simple contact. This means that parasites don't need to bite and feed on your cat's blood in order to be exposed to the active ingredients. Ticks will still climb onto your cat's coat but the repellent effect of Seresto® prevents them from feeding. After coming in contact with your cat's fur, the ticks will usually die and drop off.
Because of the way the collar slowly releases its active ingredients, Seresto® will keep your cat protected from fleas and ticks for up to eight months at a time – which means no more circling every page of the calendar, and even fewer reasons to worry about ticks.
Find out more about Seresto® for cats on the Seresto® page. Your dogs can also benefit from the tick protection Seresto® offers, whether they pick them up from the dog park, on their walks or even from the rare close encounters with your cat in the home. Learn more about Seresto® tick collars for dogs.
Tags
Share On
Facebook Twitter GooglePlus Email
MORE OF THE GOOD STUFF