HOME -> ABOUT PARASITES-> FLEAS->HOW DO CAT FLEA COLLARS WORK?
How do cat flea collars work?
Share On
Facebook Twitter GooglePlus Email
You buy it, put it on and forget about it for months, but how does your cat's flea collar actually keep her safe?
Fleas are unfortunately a fairly common problem for cats and their owners. It doesn't matter where you live, how often your cats go outside, or even how often you vacuum; fleas are annoyingly skilled at finding a way to make your life miserable – usually at the worst possible time.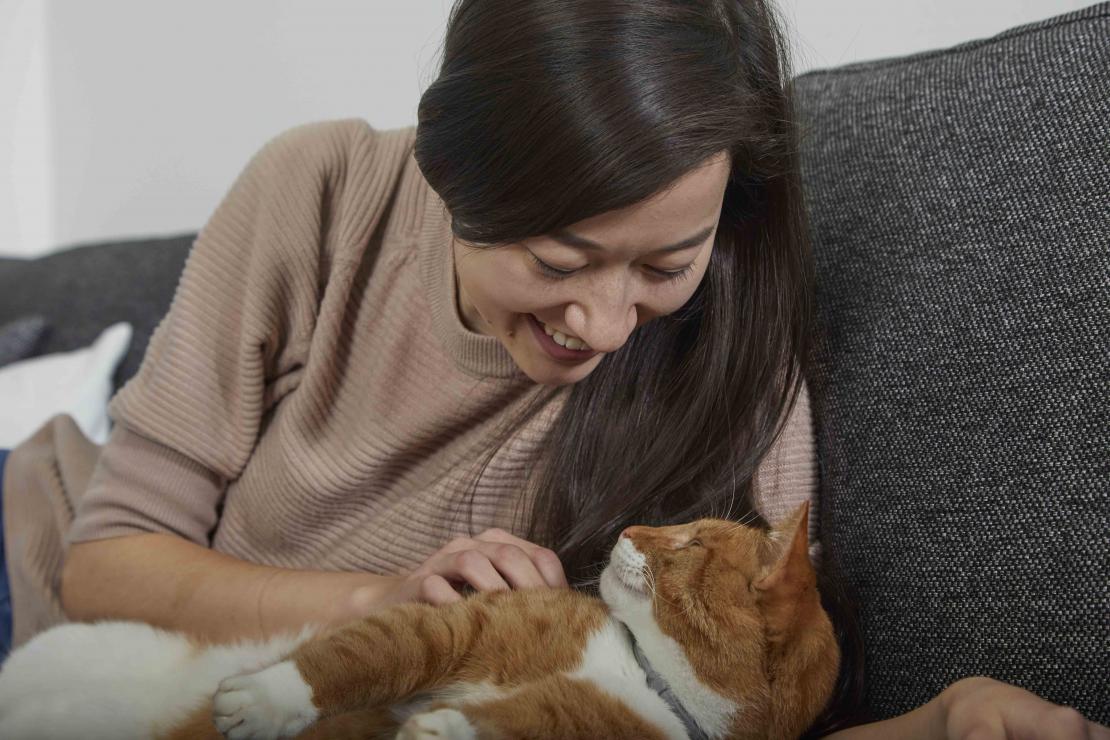 Luckily, there are plenty of cat flea treatment options available to make sure you don't have to deal with cat fleas. Drops, tablets and sprays all look reassuringly like they are doing something, but flea collars just look pretty much like normal collars. They might be easier to put on than other treatments – and they might last longer – but how do you know they're actually working?
How do cat flea collars work?
Firstly, not all cat flea collars are the same. Newer, more advanced collars like Seresto® are built using cutting-edge technologies that enable storage of the active ingredients inside the collar and work over longer periods – killing both fleas and ticks for up to eight months at a time.
The Seresto® cat flea collar contains imidacloprid (which kills adult fleas and flea larvae) and flumethrin (which repels and kills adult and immature stages of ticks). Both ingredients work together through simple contact to kill fleas and ticks – which means the parasites don't have to bite your cat before they're affected. The Seresto® collar works by gradually releasing a low dose of its active ingredients, to keep your cat protected at all times. This release starts once the collar comes into contact with your cat's skin or coat and as the active ingredients diffuse into the skin's natural lipid layer, killing fleas on cats within 24 hours and preventing further infestation for up to 8 months.
The collar itself might look like regular plastic, but it's actually made up of a fine polymer matrix. This matrix ensures that controlled doses of imidacloprid and flumethrin are slowly released as and when your cat needs them. Because the collar is odourless, you might not see or smell it working, but Seresto® remains effective for up to eight months at a time.
Safety-closure mechanism for cat flea treatment and prevention
Cats are adventurous and agile creatures; they like to jump over fences and climb through small spaces when they're exploring. So it's important to get a collar that isn't going to get snagged on anything. Seresto® is equipped with a safety-release mechanism to prevent accidental injuries for these little adventurers. Seresto® has a closing mechanism that opens with a hard tug (and a predetermined breaking point for any serious struggles) so you don't have to worry about your pet getting stuck.
So in fact, if you buy the right cat flea collar, you won't have to think about cat flea treatments or prevention for months. No fleas, no worries, no top-ups…and no itches.
Find out more about Seresto® flea treatment for cats on the Seresto® page. Dog owners can also benefit from Seresto flea collars, whether they encounter them at the dog park, out on walks or even from the occasional nap with their cat counter-parts in the house.
Tags
Share On
Facebook Twitter GooglePlus Email
MORE OF THE GOOD STUFF