GENERAL
Mosquitoes belong to the insect order Diptera, suborder Nematocera. Within this suborder, the family Culicidae includes mosquitoes in some 110 genera and subgenera and about 3,600 species with the most important genera Anopheles, Culex, Aedes and Mansonia.
They are small, two-winged insects, up to 15 mm in size. They are pests of humans and animals worldwide, and fossil mosquitoes have been dated to be about 50 million years old.
Mosquitoes are vectors of important veterinary, medical and zoonotic pathogens causing diseases such as heartworm disease, subcutaneous dirofilariosis, filariasis, malaria, yellow fever, dengue fever and West Nile fever, to mention only some of importance.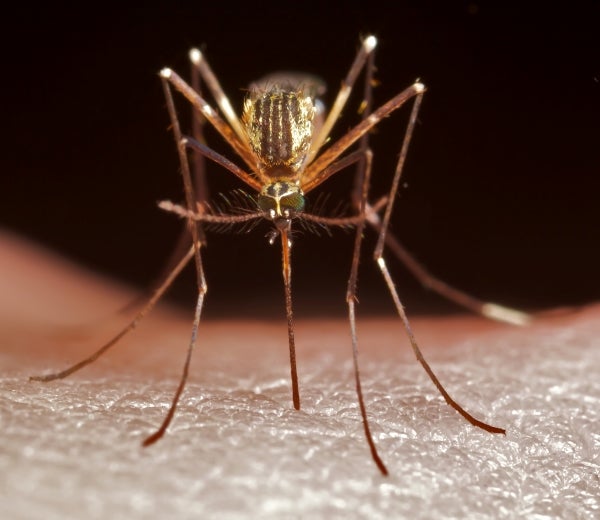 Adult mosquito on skin
TAXONOMY
Mosquitoes belong to the order Diptera (two-winged flies) within the class of Insecta. They belong to the suborder Nematocera, which includes many flies of economic importance as pests or disease vectors like midges, sand flies, black flies, mothflies, harlequin-flies.
Most of the nematocerans are small, slender and long-legged, usually midge- or mosquito-like in appearance and can be recognised by their many segmented antennae, which are usually long.
The mosquito species most concerned with transmission of infections to humans and animals are contained in the genera Anopheles, Culex, Aedes, Ochlerotatus (formerly a subgenus of Aedes) and Mansonia, belonging to the subfamilies Anophelinae and Culicinae (with approximately 2,000 species).
Classification of mosquitoes
| | |
| --- | --- |
| Phylum: | Arthropoda |
| Class: | Insecta |
| Order: | Diptera (i.e. two-winged insects) |
| Suborder: | Nematocera |
| Family: | Culicidae |
| Subfamily: | Anophelinae, Culicinae, Toxorhynchitinae |
| Genus: | e.g., Anopheles, Culex, Aedes and Mansonia |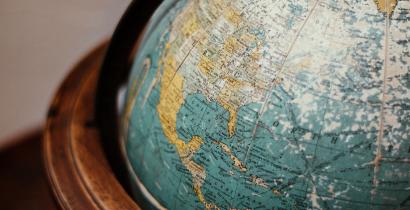 CVBD Maps
The CVBD Occurence World Map presents country-specific situations based on current scientific knowledge and feed-back from experts around the world in an easy-to-grasped way.
Read more->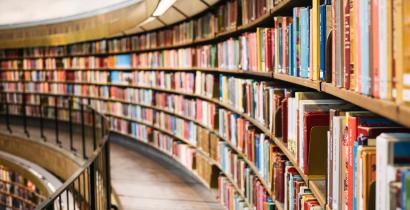 Resources
Elanco Animal Health supports education in parasitology and especially in the field of vector-borne diseases. Access image collections, discover the World Forum calendar, interesting links and our glossary.
Read more->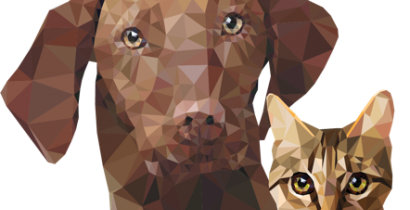 CVBD World Forum
The CVBD World Forum is a working group of leading international experts with the mission to enhance knowledge and communication on companion animal vector-borne diseases for the improvement of animal, human, and environmental health.
Read more->