GENERAL
Members of the subfamily Triatominae, also named kissing bugs – due to their nocturnal feeding on the lips of sleeping humans – are of relevance for the transmission of the pathogenic agent of American trypanosomosis respectively Chagas disease, Trypanosoma cruzi.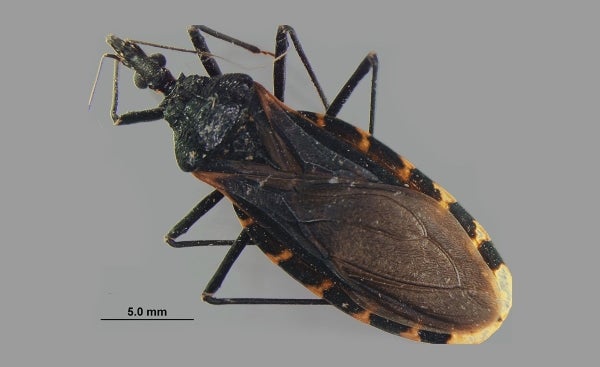 Photograph of adult kissing bug (Triatoma sanguisuga)
TAXONOMY
Members of the heteropteran family Reduviidae are commonly called assassin bugs, because most species attack and feed on other insects. In the family Reduviidae there are 24 subfamilies, including the subfamily Triatominae (kissing bugs). This subfamily is currently divided into 5 tribes and 17 genera with at least 149 valid species. The term kissing bug is a colloquial term that refers to a variety of species in the Triatominae subfamily (triatomines) that commonly seek out uncovered host mucosal surfaces, and thus will frequently bite the face.
All triatomines have the potential to transmit the pathogenic agent of Chagas disease, Trypanosoma cruzi. Of the currently known approximately 140 triatomine species, about half have been shown to be vectors, and fewer than two dozens are considered vectors of major epidemiological importance (Jurberg et al., 2005; Stevens et al., 2015). Those species which are most important as vectors of T. cruzi, belong to the tribes Triatomini and Rhodniini (Vallejo et al., 2009).
Classification of kissing bugs
| | |
| --- | --- |
| Phylum: | Arthropoda |
| Class: | Insecta |
| Order: | Hemiptera (true bugs) |
| Suborder: | Heteroptera (true bugs) |
| Family: | Reduviidae (assassin bugs) |
| Subfamily: | Triatominae (kissing bugs) |
| Genus: | e.g., Triatoma, Rhodnius |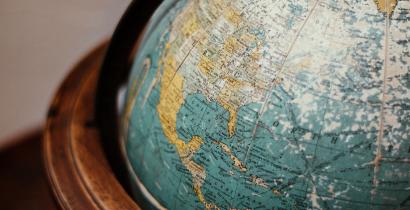 CVBD Maps
The CVBD Occurence World Map presents country-specific situations based on current scientific knowledge and feed-back from experts around the world in an easy-to-grasped way.
Read more->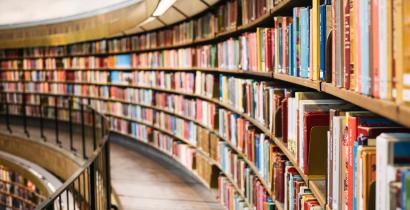 Resources
Elanco Animal Health supports education in parasitology and especially in the field of vector-borne diseases. Access image collections, discover the World Forum calendar, interesting links and our glossary.
Read more->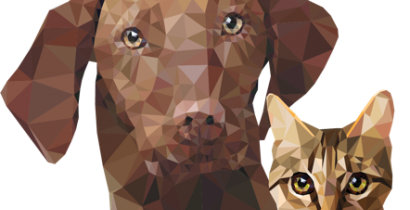 CVBD World Forum
The CVBD World Forum is a working group of leading international experts with the mission to enhance knowledge and communication on companion animal vector-borne diseases for the improvement of animal, human, and environmental health.
Read more->