Welcome to the ULTRA™ Happiness Experience.
Elanco is dedicated to making every wellness visit as positive as possible for pets and pet owners as well as for veterinarians and their staff members. That's why we created our highly purified ½ mL ULTRA vaccines and why we're offering the ULTRA Happiness Experience.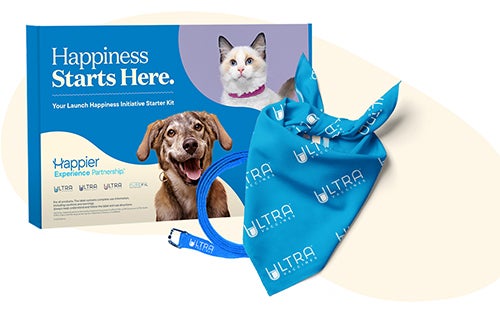 Provide an educational clinic experience.
Elanco is proud to be the exclusive Biologics Category sponsor of Fear Free®. Learn more about providing a Fear Free vaccination experience for your clients.
Facilitate client communication.
Here are materials you and your staff can use to communicate effectively with clients about ULTRA vaccines.
Promote client education.
Use these interactive tools to inform clients about ULTRA vaccines and how they can protect pets from a number of diseases.
Many dogs are at risk for leptospirosis.
Vaccination is key for disease protection.

The risks of leptospirosis and Lyme disease are closer than you think.


Always read, understand and follow the label and use directions.