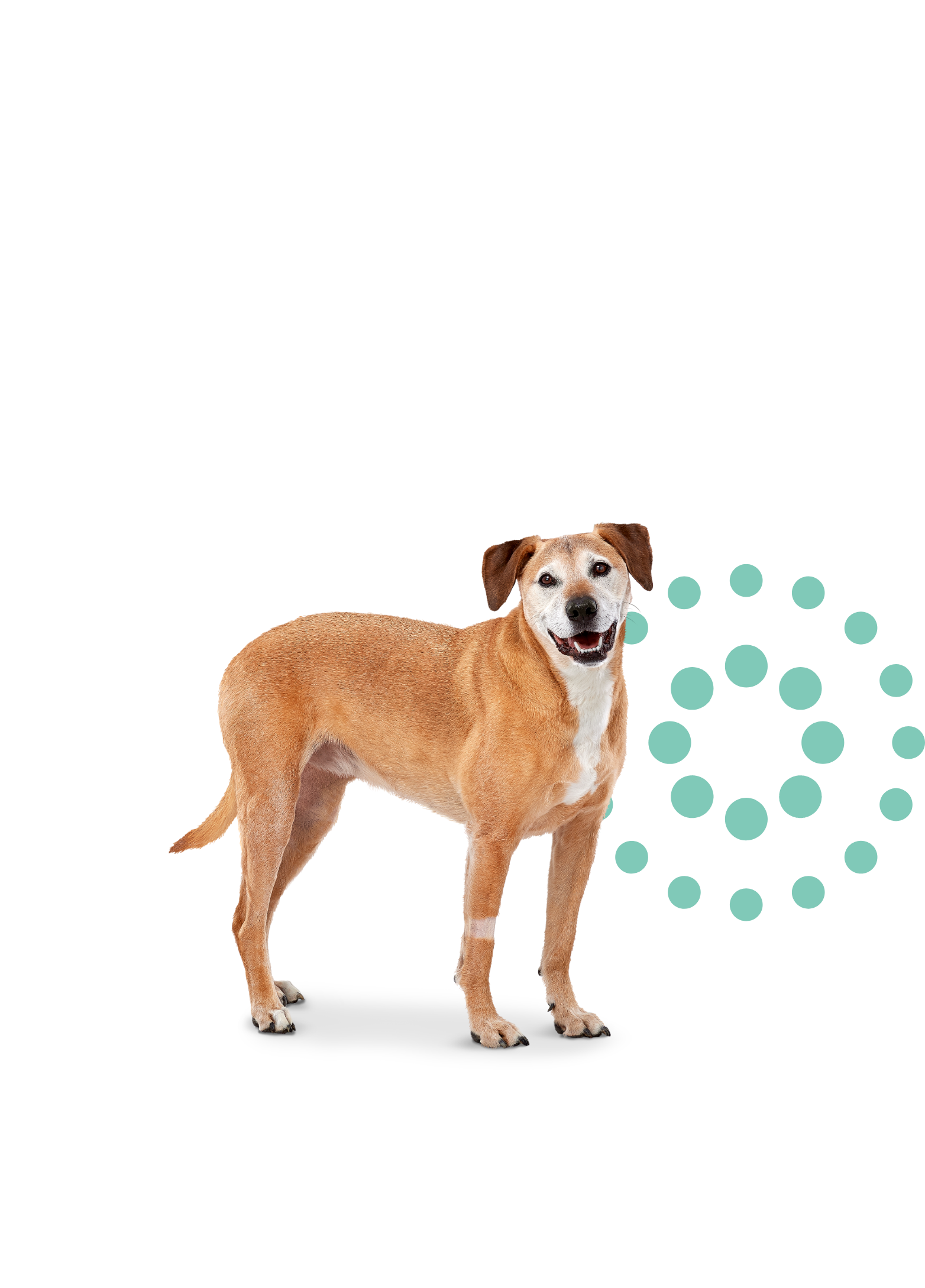 Administration in dogs
Learn how to administer Nocita™ (bupivacaine liposome injectable suspension) in dogs.
Watch how to administer Nocita in dogs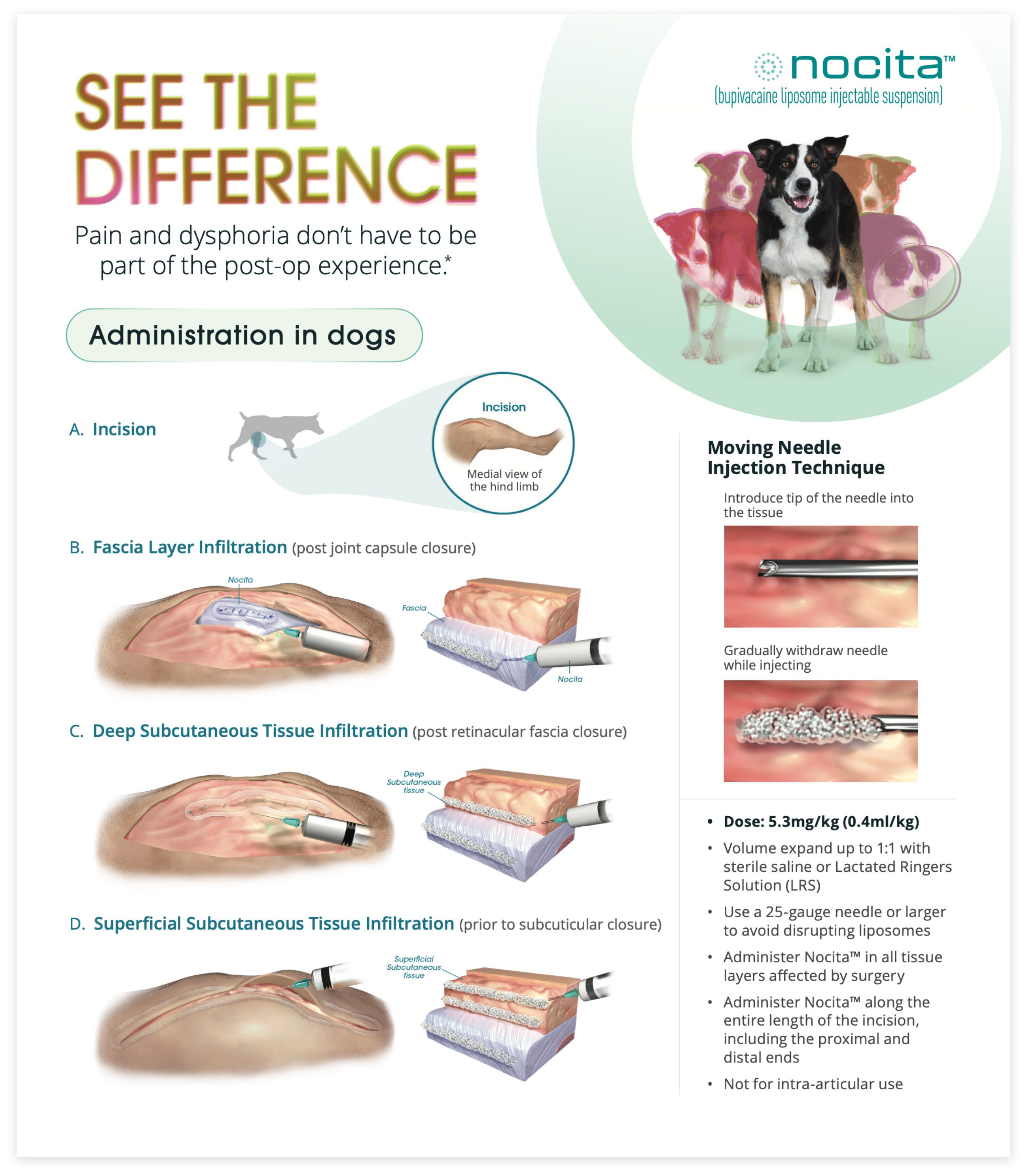 *In a field trial, Nocita reduced the need for post-op rescue pain treatment with opioids
Indications:
For single-dose infiltration into the surgical site to provide local postoperative analgesia for cranial cruciate ligament surgery in dogs. For use as a peripheral nerve block to provide regional postoperative analgesia following onychectomy in cats.
Important Safety Information:
Nocita is for use in dogs and cats only. Do not administer concurrently with bupivacaine HCl, lidocaine or other amide local anesthetics. The safe use of Nocita in dogs and cats with cardiac disease or with hepatic or renal impairment has not been evaluated. The safe use in dogs or cats younger than 5 months of age, that are pregnant, lactating, or intended for breeding has not been evaluated. The most common adverse reactions in dogs were discharge from incision, incisional inflammation and vomiting. The most common adverse reactions in cats were elevated body temperature and infection or chewing/licking at the surgical site. Click here for full prescribing information