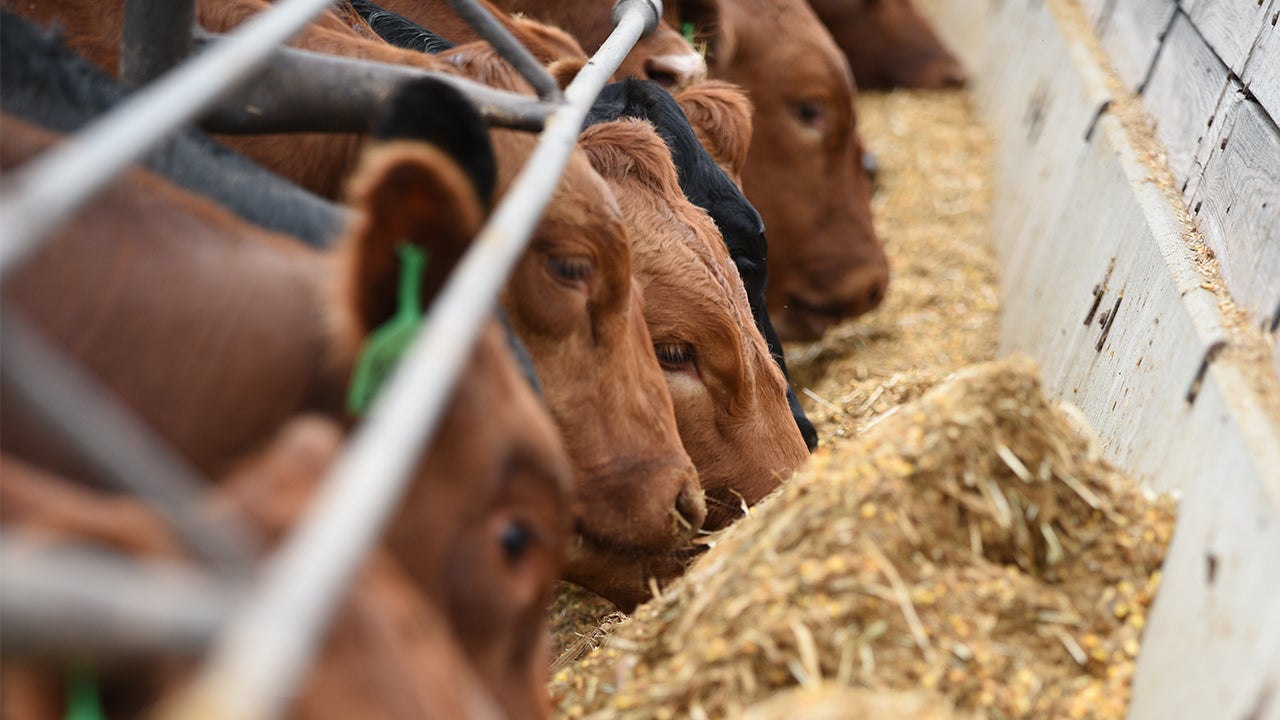 Advancing the beef industry's environmental stewardship efforts
Beef cattle operations are a critical and essential part of a sustainable food supply. Learn more about sustainable beef production below.
The emission intensity of Canadian beef production (kg of NH3 kg−1 of beef) decreased by 20%, from 0.17 in 1981 to 0.14 in 2011.2
Why environmental sustainability matters to the beef industry
The beef industry has an important role in producing safe and nutritious food while balancing economic viability, environmental stewardship and social responsibility. Sustainable beef production is about doing the right thing. The Canadian beef industry has greatly reduced its environmental footprint to-date, but remains focused on continuous improvement.
Sustainability Efforts at Calhoun Cattle Company
Calhoun Cattle Company is an example of a feedlot producer focused on sustainability in North America. Calhoun Cattle Company has been aiming to feed their cattle more efficiently as well as reduce their environmental impact along the way. With the help of Elanco's products and services, Calhoun Cattle Company has noted an improvement to their profits and efficiencies on their feedlot working with them for more than 40 years.
Understanding gaseous emissions from beef cattle
Knowing the realities of the beef industry's environmental impact is a starting point for addressing consumer demand for sustainable food. But, when it comes to gaseous emissions from cattle, there's more than methane to consider.
Nitrogen Cycle in the Feedlot
In Canada, agriculture is responsible for over 93% of the total NH3 emissions resulting from human activities. The livestock sector represents approximately 65% of these emissions, with the beef sector being the major contributor.²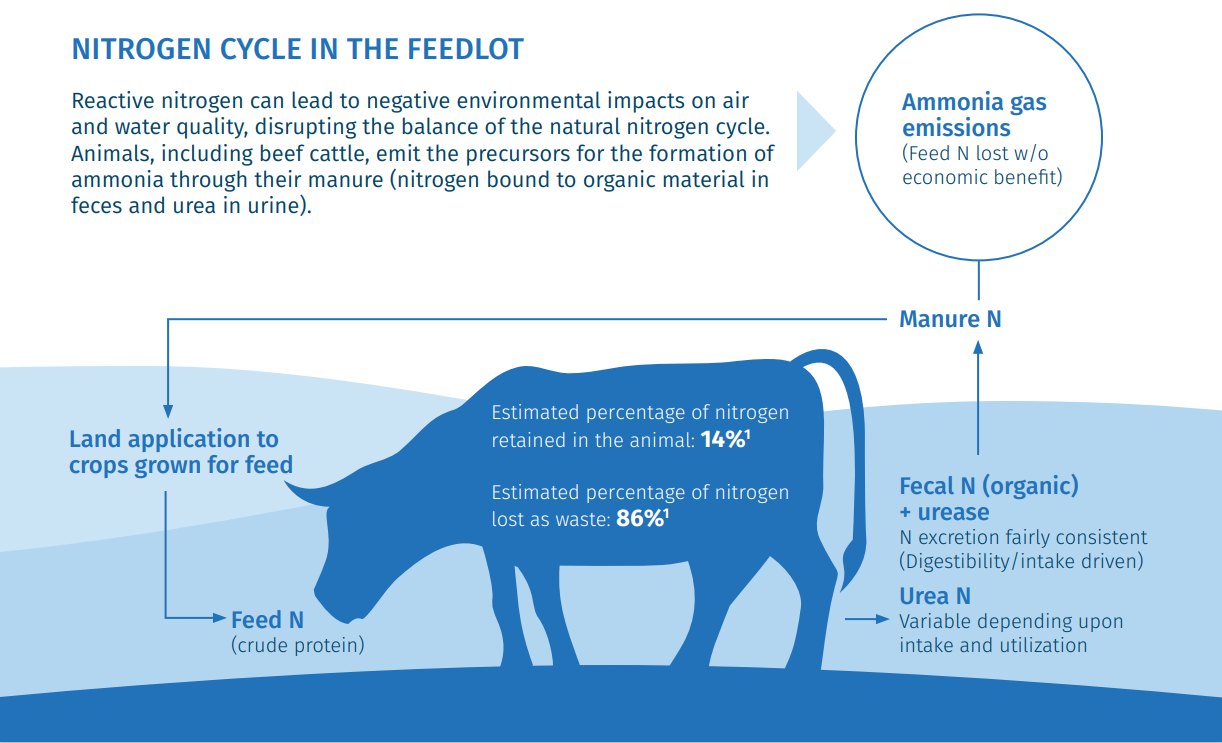 A Pulse on the Beef Industry's Environmental Hoofprint: Sustainability & Policy Perspectives
This panel discussion, moderated by BEEF Magazine and led by Dr. Sara Place, Chief Sustainability Officer of Elanco, explores opportunities and challenges for improving the environmental sustainability of the beef industry from the perspectives of leaders in cow-calf production, feedlot operations and a land conservation nonprofit.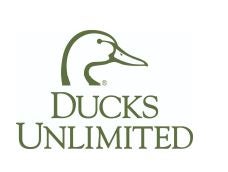 Elanco's Partnership with Ducks Unlimited
Elanco and Ducks Unlimited (DU) understand that beef cattle play an important role in grassland management and are working together to ensure a more sustainable future for the industry. Our partnership represents the strong bond between environmental conservation and agriculture across the continent.
To emphasize this commitment, Elanco will invest a minimum of $50,000 annually to Ducks Unlimited from 2021 and initially through 2023 to help purchase grass seed in support of the USDA Farm Service Agency's SAFE program to restore grasslands.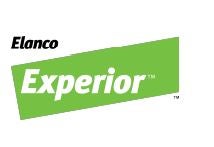 Experior™
Elanco Animal Health's newest beef innovation, Experior™ (lubabegron Type A medicated article), is approved for reduction of ammonia gas emissions per kilogram of live weight (LW) and hot carcass weight (HCW) in beef steers and heifers fed in confinement for slaughter during the last 14 to 91 days on feed."
Experior is the first in Canada and Health Canada approved product labeled to reduce ammonia gas emissions from an animal or its waste.5
Caution:
Not approved for use in breeding animals because safety and effectiveness have not been evaluated in these animals. Do not allow horses or other equines access to feed containing Experior. A decrease in dry matter intake may be noticed in some animals. Do not use concurrently with beta-adrenergic agonists such as ractopamine and zilpaterol.
No withdrawal period is required in beef cattle when treated according to the label.
The label contains complete use information, including cautions and warnings. Always read, understand, and follow the label, and use directions.
Label Indication:
For reduction of ammonia gas emissions per kilogram of live weight and hot carcass weight in beef steers and heifers fed in confinement for slaughter during the last 14 to 91 days on feed.
Dosage:
Feed 1.5 to 5.5 grams of lubabegron per tonne of feed (1.5 to 5.5 ppm), on a 100% dry matter basis, to beef steers and heifers fed in confinement for slaughter as the sole ration during the last 14 to 91 days on feed.
Ammonia gas emissions were measured for individual animals or small groups of animals held in environmentally controlled facilities. Based on existing information, reliable predictions of the reduction of ammonia gas emissions cannot be made on a herd, farm, or larger scale.
Increased rate of weight gain, improved feed efficiency, and increased carcass leanness have not been demonstrated with this product.